About Eurofi
The European think-tank dedicated to financial services
About Eurofi
The European think-tank dedicated to financial services
Our objectives
Eurofi was created in 2000 with the aim to contribute to the strengthening and integration of European financial markets.
Our objective is to improve the common understanding among the public and private sectors of the trends and risks affecting the financial sector and facilitate the identification of areas of improvement that may be addressed through regulatory or market-led actions.
Our approach
We work in a general interest perspective for the improvement of the overall financial market, using an analytical and fact-based approach that considers the impacts of regulations and trends for all concerned stakeholders. We also endeavour to approach issues in a holistic perspective including all relevant implications from a macro-economic, risk, efficiency and user standpoint.
We organise our work mainly around two yearly international events gathering the main stakeholders concerned by financial regulation and macro-economic issues for informal debates. Research conducted by the Eurofi team and contributions from a wide range of private and public sector participants allow us to structure effective debates and offer extensive input. The result of discussions, once analysed and summarized, provides a comprehensive account of the latest thinking on financial regulation and helps to identify pending issues that merit further action or assessment.
This process combining analytical rigour, diverse inputs and informal interaction has proved over time to be an effective way of moving the regulatory debate forward in an objective and open manner.
Our organisation and membership
Eurofi works on a membership basis and comprises a diverse range of more than 70 European and international firms, covering all sectors of the financial services industry and all steps of the value chain: banks, insurance companies, asset managers, stock exchanges, market infrastructures, service providers... The members support the activities of Eurofi both financially and in terms of content.
The association is chaired by David Wright who succeeded Jacques de Larosière, Honorary Chairman, in 2016. Its day-to-day activities are conducted by Didier Cahen (Secretary General), Jean-Marie Andres and Marc Truchet (Senior Fellows).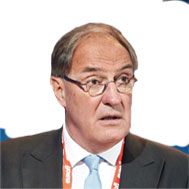 David WRIGHT
Chairman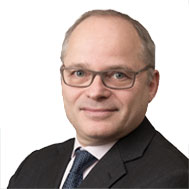 Didier CAHEN
Secretary General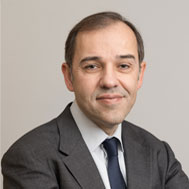 Marc TRUCHET
Senior Fellow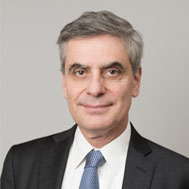 Jean-Marie ANDRES
Senior Fellow
Our research activities and publications
Input is provided by Eurofi on the main topics on the European and global regulatory agendas, on recent macro-economic and monetary developments affecting the financial sector and significant industry trends (digitalisation and fintech, sustainable finance…) in three main forms:
Regulatory Update: Research and policy notes prepared by the Eurofi secretariat
Views Magazine: Contributions (articles and interviews) provided by the public and private sector representatives taking part in the Eurofi events. Over 180 contributions are published every 6 months
Conference Summary: Structured summaries of the debates organized during the Eurofi events, providing a detailed account of the different views expressed by public and private sector representatives on on-going trends, regulatory initiatives underway and how to improve the functioning of the EU financial market.
These 3 documents, published every 6 months, are widely distributed in the market and to the public sector on the occasion of the annual events and are also publicly available on this website.
Events and meetings
Eurofi organizes annually two major international events (the High Level Seminar in April and the Financial Forum in September) for open and in-depth discussions about the latest developments in financial regulation and the possible implications of on-going macro-economic and industry trends. These events assemble a wide range of private sector representatives, EU and international public decision makers and representatives of the civil society.
More than 900 participants on average have attended these events over the last few years, with a balanced representation between the public and private sectors. All European countries are represented as well as several other G20 countries (US, Japan...) and international organisations. The logistics of these events are handled by Virginie Denis and her team. These events take place just before the informal meetings of the Ministers of Finance of the EU (Ecofin) in the country of the EU Council Presidency. Eurofi has also organized similar events in parallel with G20 Presidency meetings.
In addition, Eurofi organizes on an ad hoc basis some meetings and workshops on specific topics depending on the regulatory agenda.
The Eurofi Financial Forum 2020
Berlin - 9, 10 & 11 September 2020
Membership
The membership of Eurofi comprises a diverse range of more than 70 European and international firms, covering all sectors of the financial services industry and all steps of the value chain. This allows addressing issues with a sufficiently broad perspective with all the potential industry stakeholders concerned.
Members are involved in all the activities conducted by Eurofi and support them both financially and in terms of content. Companies interested in engaging with Eurofi may contact the Eurofi secretariat at contact@eurofi.net.